Culture Vulture
3 Superb K-dramas You Might Have Missed Last Year
Vintage Year for TV
Korean dramas have been through many changes in the dozen or so years I have been living in the country. When I first arrived, budgets were modest and production values were average. Storylines were entertaining but often formulaic. In more recent years, budgets have skyrocketed and technological advances have become very noticeable. Korean dramas have become hot property the world over, winning fans all over the globe. But 2019 saw yet another change: a new layer of sophistication. From the scores of seriously addictive 2019 Korean dramas worth checking out, here is a short selection of last year's small-screen highlights.
Written by Tim Alper
Culture Vulture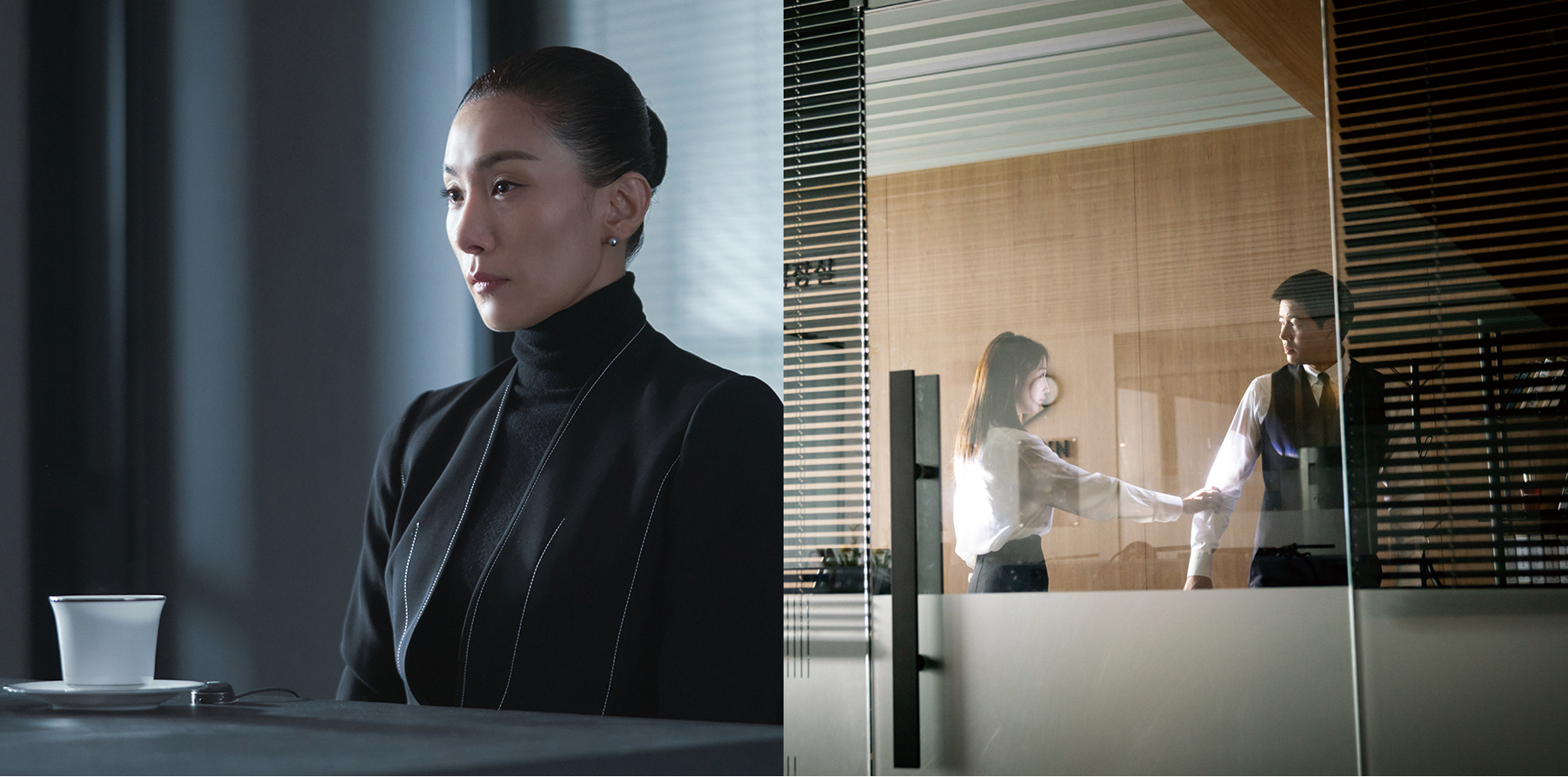 VIP
What it's about • "What a tangled web we weave, when first we practice to deceive," wrote Scottish poet Walter Scott back in 1808. This drama explores what happens when a woman living what on the surface seems like an ideal life starts to pick at the tangled webs around her. What lies beneath, she finds, is anything but pretty.
Jang Nara plays the heroine Na Jungsun, a successful career woman with an adoring husband and a few dark secrets of her own. The couple works for the VIP team at an exclusive department store. One day, Na's life is turned upside down when she receives an anonymous text message saying her husband is having an affair with a coworker. She decides to seek the truth.
In the process, Na uncovers mistruth after mistruth, discovering skeletons in the closets of almost all of her colleagues. People she thought were friends have hidden agendas, and some are motivated by often tragic past events. Worst of all, she finds that her husband is not the man she thought he was.
"VIP" is the story of a seemingly perfect couple with plenty of secrets that threaten their seemingly ideal life.

Why it's worth watching • There is something unsettling — but nonetheless fascinating — about watching a person caught in a lie. And that strange, tense hinterland is where this drama spends most of its time. Watching couples and coworkers studying each other's faces, reading their expressions for clues and deciding when to cry "J'accuse!" force viewers to assess their own standards of honesty.

What is a white lie? Are there secrets you would rather not learn? What would you do to a person who has made you live a lie for a decade? This series examines all of these questions and more.

Like "SKY Castle," "VIP" is a story of female empowerment. Jang plays the woman scorned with great gusto. The screen crackles with energy as she confronts one of the main characters in a particularly hard-hitting scene, promising to take them "down to hell" with her.

Equally captivating is Pyo Ye-jin, who was also a shining light in the fantasy drama "Hotel del Luna" earlier last year. Here she plays a rounded and sophisticated take on the other woman, a simple store employee who quickly finds herself out of her depth, playing a game where the rules change every day.
SKY Castle
What it's about • Women living in an exclusive, gated community believe in doing anything it takes to ensure that their children receive the very best education. A mysterious "education coordinator" appears and promises to help one of these women, Han Seo-jin, find her eldest daughter a place at an elite Korean university. Han thinks her prayers have been answered.
But as her daughter begins a punishing routine ahead of her university entrance exams, Han realizes that the coordinator is channeling dark forces. Worse, the coordinator also harbors terrible secrets.
Forced to make the ultimate choice between her child's future happiness and the well-being of those around her, Han must act fast or face mortal consequences.
Why it's worth watching • A biting critique of the overly competitive nature of modern Korean society, this drama makes you stop and think about your own choices in life. And if you are a parent or a young student who knows the pressure of parental expectations, it will really provide food for thought.
Despite its serious and often disquieting subject matter, there is black humor at every step, and the acting is first class. All of the female leads shine — and this is very much a female-led drama. Yum Jung-a's main character is the quintessential anti-heroine. Viewers will not know whether to empathize with or dislike her, even after the final scene.
Kim Seo-hyung plays the nuanced villainess of the piece with aplomb, and supporting characters Oh Na-ra and Kim Byung-chul are delightfully hammy, playing a ditzy "frenemy" and a would-be tyrannical father, respectively.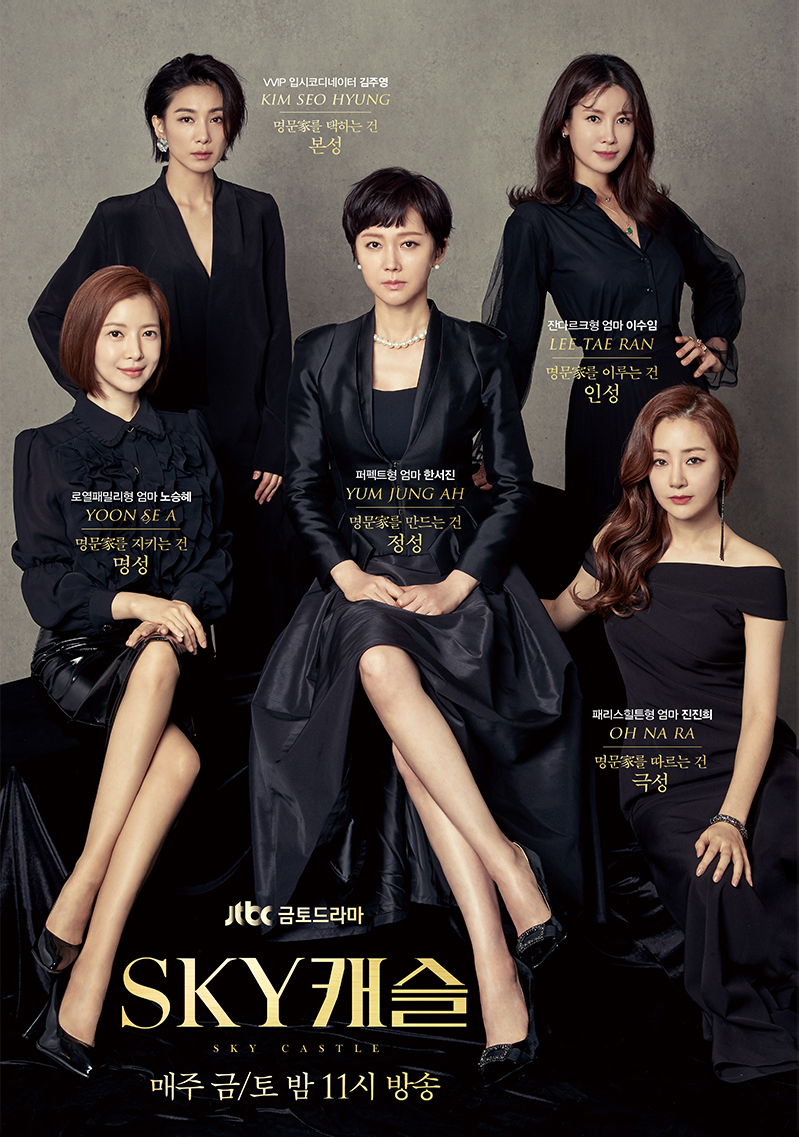 The term "SKY" from the title "SKY Castle" is derived from the first letters of Seoul National University, Korea University and Yonsei University, three of the nation's top three universities.
Big Issue
What it's about • This series explores the mysterious world inhabited by superstars from the perspective of the paparazzi trying to catch celebrities who are up to no good.
Han Seok-joo is a down-and-out, homeless alcoholic who once worked as a top-level photojournalist. He is hired by Ji Soo-hyun, the ruthless editor-in-chief of Sunday, a gossip magazine that specializes in catching misbehaving celebrities and politicians in the act.
Han displays remarkable reflexes and camera skills in excelling as a paparazzo, and Ji has mastered some of journalism's darkest arts. Together the duo forms an exceptional partnership, unearthing everything from minor celeb misdeeds to serious political subterfuge.
The production staff of "Big Issue" said they tried to present scandals in the drama exactly as they unfold in Korea.

Why it's worth watching • If you followed the news in Korea last year, you will recognize many of the themes covered here. A vast array of technical wizardry is also on display here, with the magazine team ready to use all sorts of cutting-edge gadgetry and quick thinking in its quest for front-page scandal.

The two lead actors (Joo Jin-mo and Han Ye-sul) are superb but the supporting cast — the rest of the Sunday team — really steals the show. Park Sun-im and Kim Gyusun make for wonderfully conniving righthand women, assisting the ever-scheming editor-in-chief Ji. And Kang Sung-jin is another gem, a grizzled former photography ace-turned-IT guru, equipping Han with a trove of tech wizardry.

With excitement at every breathtaking turn, this fast-paced thriller sucks you into its fascinatingly dark world from start to finish without once resorting to violence or cliche.